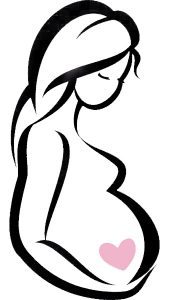 This online course is for couples who are between 28 – 36 weeks pregnant. This course is theoretical and has been scientifically proven, so that it is also extremely suitable for all "future fathers"!
Everyone deserves a birth that you look back on with a warm feeling.
This online pregnancy course gives you more confidence and knowledge about childbirth.
All this at home. At times that suit you on the device off choice.
Is a pregnancy course really necessary?
This is a frequently asked question at a midwife practice. It is definitely advisable to take a pregnancy course when you first give birth as this will build more confidence and often make you feel more secure. For this reason, about 80% of women follow a course during their first pregnancy.
Why take this course together?
Knowing what happens to your body during pregnancy, childbirth and the time after gives confidence. You understand more of what your body is doing and why. Taking a course together ensures that you both know the same amount. The partners are taught what they can mean during the delivery and that is a lot! It is very nice to embark on that adventure together and to both know what to expect.
What do we learn in the pregnancy course online?
During the pregnancy course you will learn everything about pregnancy and childbirth. This way you learn what you can do to make the delivery as smooth as possible. You will also receive useful tips & tricks and if you choose offer 2 you can ask me questions. Not entirely unimportant, it has been scientifically proven.
The delivery course is a theoretical course with some breathing techniques , but I mainly explain a lot, so that you understand what happens during the delivery so that you can act on it.
Can we also follow the course with a second pregnancy?
Yes, the course is perfectly suitable for a second pregnancy. It is often nice to pick up the knowledge again and you always learn something new. With the experience of the first pregnancy you can give some information a good place.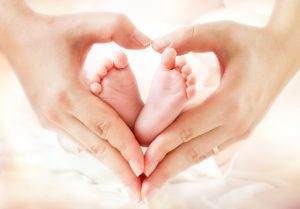 How can I sign up?
On the Offerings page you first choose the desired course package with the opportunity to ask questions and 7 months access or the course package with 5 months access without questions or the summer offer of 10 days. After this choice, you will arrive at the page where you can enter name, email, password, select your preferred payment methods and indicate in the checkbox whether you agree with the general terms and conditions . Once you have entered this information, click on "Pay the course securely with PayPal or Credit Card or Apple Pay or Ideal" at the bottom of the page. As soon as you have completed everything completely and clicked on the payment button, you will be redirected to the secure Paypal ,Credit Card or Apple Pay or Ideal payment methods from pregnancycourseonline.com . As soon as this payment has been successfully completed, you will automatically return logged in to the course page and you can immediately click the first chapter to start the course. After your registration you will also receive an invoice by e-mail.
If you have any questions about the course, you can of course always email me at " info@pregnancycourseonline.com "
Why an online pregnancy course?
We live in a busy time. We all have a job, social obligations and maybe you also play sports. Then it is not nice to spend 10 or 7 or 4 evenings on a pregnancy course. It is also the case that these courses are usually given in the evening. So after your busy working day you still have to go out. That is sometimes quite heavy. That is why there is the online pregnancy course. With this online course you can access the course online at any time, on your computer or phone at any location during one or two months, when it suits you best. After this online course you will be well prepared for what is to come.
The Pregnancycourseonline has been around for more than 10 years. And more than + 1500 couples have taken the course. Take a look at the reviews of Pregnancy course online so that you can read for yourself what others thought of this nice realistic pregnancy course.